Sagunja (사군자), a Korean Traditional Painting, comprised of four elements, the plum, orchid, chrysanthemun and bamboo which is called also as "The Four Gracious Plants". These four gracious plants represents the four season:
Plum - Spring
Orchids - Summer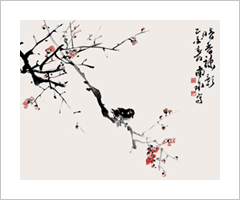 Chrysanthemun - Autumn
Bamboo - Winter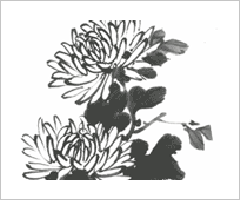 In confucius belief, "Gunja" which means a man with virtue, is the one who draws Sagunja as part of their meditation.
- article cited from

http://embassy_philippines.mofat.go.kr/
In line with this, The Korean Cultural Center in the Philippines once again let us experienced and learned how to paint Sagunja. Last July 13, 2013 held

the
UP Korean Culture Caravan with the UP Asian Center. The program of activities were Korean Culture Seminar and Special Classes like Sagunja: Korean Traditional Ink Painting and Korean Traditional Fan Dance. We attended the event and overwhelmed with the fun and exciting activities. Moreover, my lost love for painting reignited.
Practice painting
Bamboo
expr:data-identifier='data:post.id